WaveCoin Airdrop Status Update
WaveCoin continues to churn up the waters and we are pleased to announce that GlassWave has completed the first two rounds of our WaveCoin token distribution plan.
To recap we have now completed two rounds of airdrops. The first round was splashed about to interested members of the Algorand community on Reddit. The 2nd WaveCoin airdrop event has now been distributed to readers that took the plunge and signed up for our mailing list.
Our next goal for WaveCoin is to continue to build out and develop the WaveCoin ecosystem. We are actively working on structural tools and utilities that will help power not only WaveCoin but other future Algorand projects as well.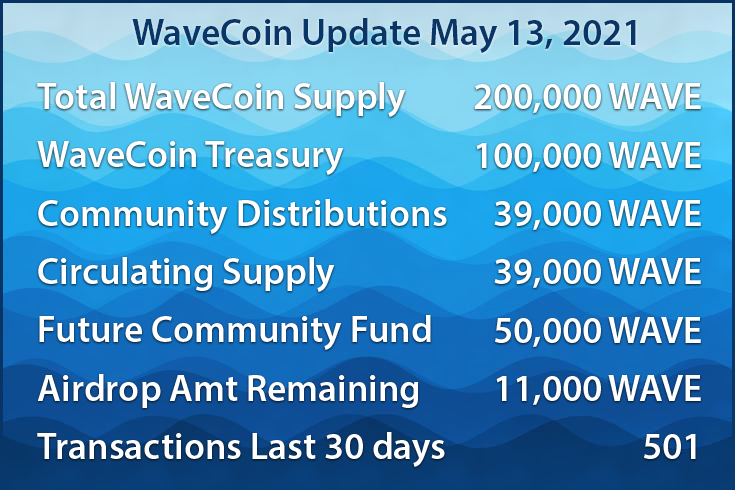 If you have signed up to receive the WaveCoin airdrop and not yet received your tokens, Please make sure you have added the WaveCoin asset to your wallet first (ID: 187215017) and then email us your address to request your WAVE. Please note that CoinBase accounts do not support Algorand assets at this time. Recommended wallets include the official Algorand wallet and myAlgo.
We will continue to honor newsletter airdrop requests throughout the end of May.