Gossip Bucket v7 Has Hit the App Store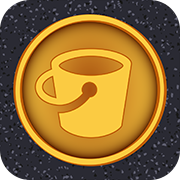 GlassWave's celebrity gossip aggregator app version 7.0 is now available. This update brings some new UI improvements with a focus on larger headlines and clearer imagery.
v7 also introduces automatic dark mode, when enabled in the app settings, Gossip Bucket will go dark when the sun goes down in your local area to reduce eyestrain at night. You can read more about how it works in this post.
Gossip Bucket v7 is a free download from the App Store.