WaveCoin is Now On TinyMan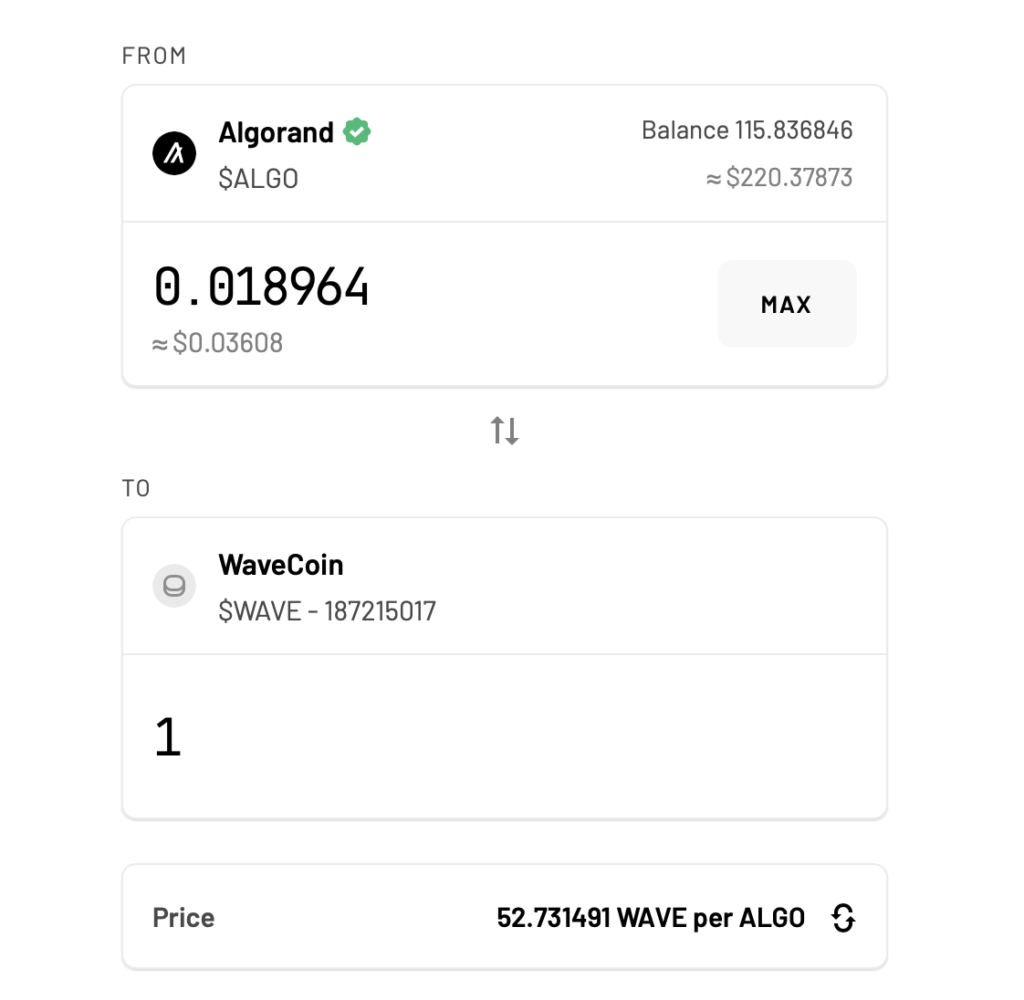 WaveCoin is now listed on a decentralized exchange following this week's launch of Tinyman.org.
Users can swap Algo for WaveCoin and trade for other Algorand Standard Assets on the new platform. WaveCoin holders can also add tokens to the WaveCoin / Algo liquidity pool to earn a percentage of all trades.
---
GlassWave can assist with creating custom crypto coins on Algorand for business or personal use.