Changing Your App Store Seller Name
Ever wanted to change your seller name in the App Store via App Store Connect? Buckle up and have some patience, because it will take some time to jump through a few hoops. Apple does not really make it easy but it is actually a straightforward process. After going through this myself in 2018 I put together this guide to share my experience. Follow along and it can be a smooth process.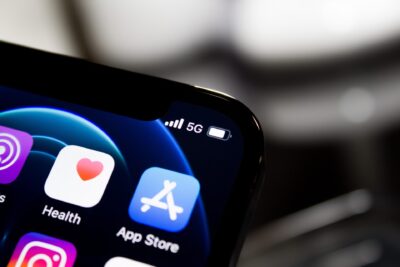 For starters Apple does not permit seller name changes on a whim. Forming a new official business entity is the first part of the process. In my case I registered GlassWave as a Limited Liability Corporation. Limited partnerships, C & S corps are also acceptable and you'll need incorporate in the country or state of your choosing or with your appropriate government agency.
Since I had originally signed up for a developer account in the early days of the AppStore I was given the option to choose my own seller name when I listed my first app. Apple no longer gives developers this option. Anyone who wants a seller name other than their personal name must sign up for a organization account. Individuals are required to use their legal names.
Once your new business is setup and you've received the articles of incorporation, your next step is to request a DUNS number. What is a DUNS number?
The D-U-N-S Number is a unique nine-digit number that identifies business entities on a location-specific basis. Assigned and maintained by Dun & Bradstreet (D&B), the D-U-N-S Number is widely used as a standard business identifier. To learn more, visit dnb.com.
Apple requires a DUNS number to open or migrate to a company organization account. Getting a DUNS number took me about 3 days but can take anywhere up to 10-30 days in some cases. The best way to get this process started is to follow the instructions and use the DUNS lookup tool on Apple's site. Dun & Bradstreet will confirm and verify your business information. After you are assigned a number, you must wait another few days for Apple to receive the updated list of DUNS numbers.
With the business incorporated and with a fresh DUNS number in Apple's system you are now ready to contact Apple and get the migration underway. An Apple rep emailed within a day and explained the process and how it would work. After answering a few questions I was ready to get the process stated.
Apple sends you an email with a link to start the migration process. The resulting page asks you a few questions such as what you want your new seller name to be. This name must match your legal entry name, that is the official registered name of your company. A few more questions about the nature of your business and its contact information and now you just wait for Apple to initiate the transfer.
After beginning the migration I got two additional phone calls from Apple reps confirming the information and that I was ready to transfer my account. A few hours later my migration was completed and the AppStore now displays my new seller name: GlassWave LLC.