Stock Quotes on MacHash, NewsBudz & Tech News Tube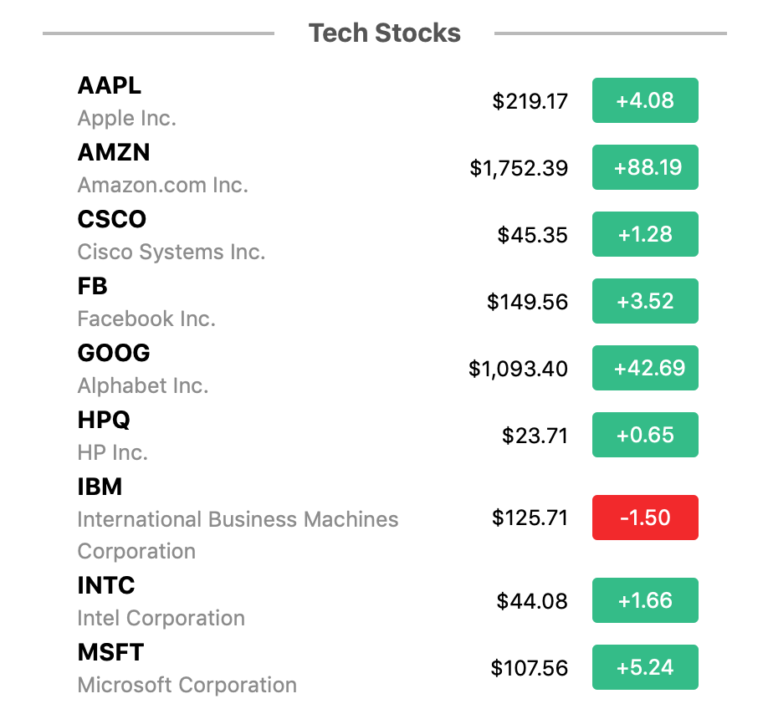 We have added a stock quote widget to a few of our news sites.
Visitors to MacHash can now keep tabs on Apple's stock price right from the homepage.
Readers at NewsBudz can follow a selection of cannabis stocks that have recently debuted on the NYSE and NASDAQ while folks browsing Tech News Tube can keep tabs on many of the major tech stocks as well.
Look for the stock widget in our right sidebar section. Market quotes are provided by IEXTrading and are a snapshot of the share price throughout the day. The quotes may be delayed by up to 20 minutes due to server caching. You can click on the daily change number to view the day's percent change and total company market capitalization.